March 19th & 26th – Introduction to Beekeeping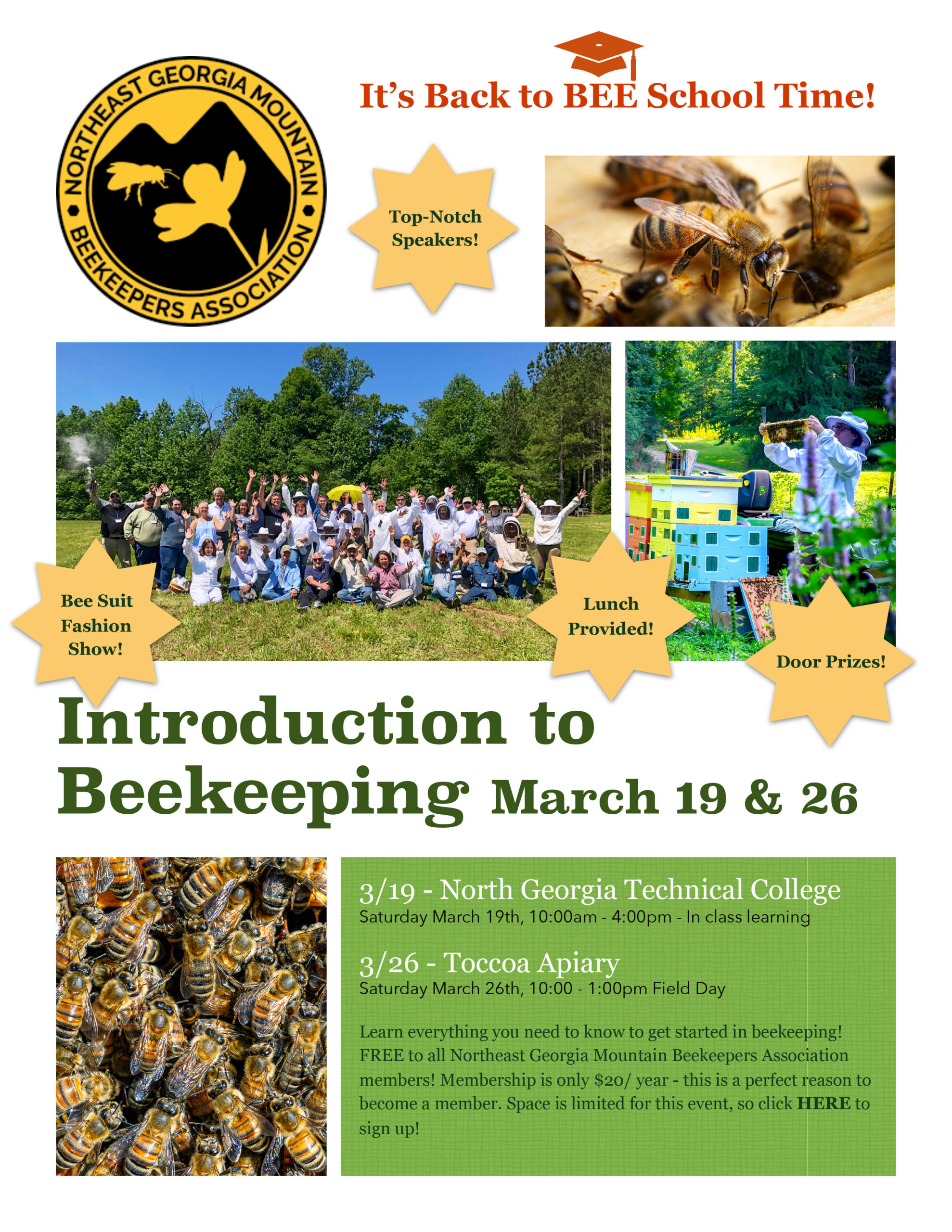 It's Back to BEE School Time!
Saturday March 19th, 10:00am – 4:00pm @ North Georgia Technical College – In class learning
Saturday March 26th, 10:00 – 1:00pm @ an Apiary in Toccoa – Field Day
Learn everything you need to know to get started in beekeeping! FREE to all Northeast Georgia Mountain Beekeepers Association members! Membership is only $20/ year – this is a perfect reason to become a member. Space is limited for this event, so click HERE to sign-up!