August 11 – Monthly Meeting (Alternate Location!): Julia Mahood – Game of Drones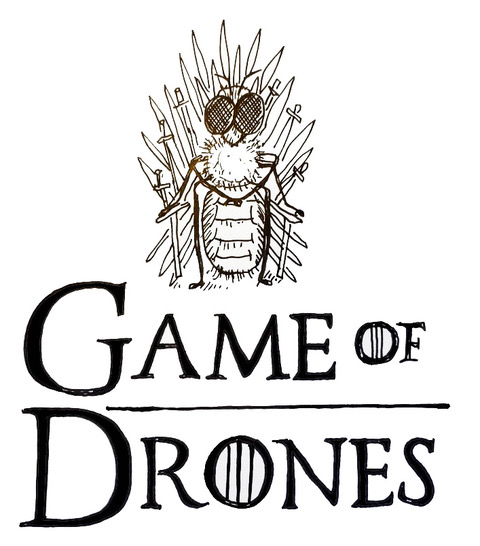 Honey bee drones are the Rodney Dangerfields of the bee world, they (often) get no respect! Learn all about the amazing drones and their mysterious drone congregation areas (and how to find them using the other kind of drone) at this informative talk by Julia Mahood.
Julia is a Georgia Master Craftsman Beekeeper who has been keeping bees since 2004. She created the citizen science website MapMyDca.com to gather data on drone congregation areas. Julia was awarded the Georgia Beekeeper of the year in 2018. A graphic artist, she designed the Georgia "Save the Honey Bee" license plate. She is passionate about education and teaches beekeeping in Georgia prisons and is active in her local and state bee organizations.
***ALTERNATE LOCATION!!! The college dining hall is closed this week, so we are meeting at the Habersham Extension Office/ Agriculture Services Center (555 Monroe Street, Clarkesville GA 30523). NO DINNER SERVED AT THIS MEETING. Our meeting will begin at 6:30pm. Please sign-up here so we know you'll be joining us. See you soon!