From all of the club members,,
Thank you Kathy & Lou Lobe for a great experience!  
Wow! what a treat for the May 2017 meeting of the NE GA Mtn Beekeeping Club had a real treat as we got a first hand tour of authentic Slovenian Hives.
After we took our tour of the hive we engaged ourselves in "beekeeping chatter"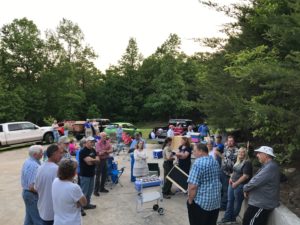 An up close veiw of the hive entrances… (click on this to zoom in!)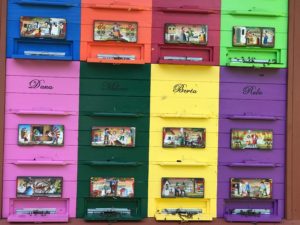 Experience the Slovenian hive your youself!