I am super excited to announce our speaker for the November 9th meeting.
Keith Delaplane, PhD, will speak to us about honeybee behavior …"Bees in Nature, What are they trying to teach us?"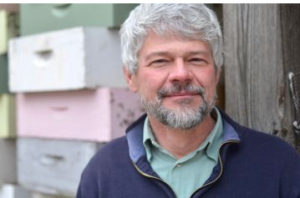 Dr. Keith Delaplane is Professor of Entomology,
Walter B. Hill Fellow, and Director of the University
of Georgia Honey Bee Program. Throughout his 27 years at UGA, he has conducted numerous research projects, written countless articles, supervised a number of graduate students and been author and editor of several books.
See some of his work at these Links
https://www.researchgate.net/profile/Keith_Delaplane
Dr. Keith S. Delaplane of the University of Georgia on "Honey Bee Breeding: Fact or Fiction?" from Beekeeping